Just before the holidays back in November, our friends over at the Gramercy Ale House in New York City had a challenging situation on their hands: Their live music entertainment for a holiday event dropped out at the last minute. The event was intended to be a fundraiser, hoping to raise money for a family-in-need for the holidays. They did what any venue in need of awesome live music would do: They called the Jakephone.
A live show on Black Friday? Could Jake even make it into the city with thousands of frenzied consumerists road raging in their SUVs? Would the anti-consumerists dare leave their pajama-party Netflix binge-fests to get dressed and pay money just to see a cover band in a pub? Were some of us hyper-focused, borderline obsessed, with consumerism?
Probably. Who cares. Chalk that up to a heavy rotation of Peanuts holiday specials if you must.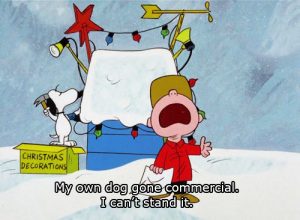 We thought it over briefly and decided to go for it; it was for a good cause, it would probably be a lot of fun, and if nobody showed up we could say we got paid for rehearsing in a cool NYC venue.
If you've had the pleasure of frequenting the establishment, you may be thinking "where the hell can they fit a live band in here?" This was Scotty's exact thought when he scouted out the place. We'd have to do it acoustic, with minimal percussion, and no effects pedals.
WHAT?! NO PEDALS?!! Yeah right; I'm using artistic license here. OF COURSE we made room for pedals! Duh. I digress…
This slideshow requires JavaScript.
Photos ©2016 Drew Podwall
Monith assembled a "light" drum kit consisting of an electronic kick drum, a home-made snare drum, and a makeshift cymbal stand with everything but the kitchen sink attached to it. Staying true to the tradition of Jake irony, it turns out that in hindsight the electronic kick drum has a larger footprint than its acoustic counterpart. Not only that, but it's a pain in the ass- the rigging of all the wires and pedals caused Monith to injure his hand just minutes before we went live.
With that minor setback aside, the band took the "stage" and tore the flippin' house down. Folks came up and sang with the band, people danced all night, folks shouted non-stop requests, drunkards stole the band's jalapeño poppers– just your typical night out in a NYC pub. We even played songs we had never rehearsed or, in some cases, ever heard before- although this is really nothing new for us. There were even a few "Jake and the Moon Men" moments when Dáithí O'Coire (Dave Kerry) from Moonspank got up and sang a few covers, and even an original tune with Jake.
The good news is that not only did we have a blast, but a normally fickle NYC crowd of (mostly) strangers begged us for more and more. After four encores, we decided to call it a night. At this point in time, most of us have young children at home that don't care how late we were up the night before when the have a pressing urge to break their fast with a heaping bowl of sugary cereal.
Our long-time friend and fan Drew Podwal made it to the show with his camera and his amazing eye. Thanks for the photos, Drew! We owe you a beer.
Set 1
Life On a Chain
No Excuses
Midnight Rider
Santeria
You Wreck Me
(What's So Funny 'Bout) Peace, Love, and Understanding
Just Like Heaven
And It Stoned Me
I Wanna Be (500 Miles) (feat. Dáithí O'Coire)
Everybody Wants to Rule the World (feat. Dáithí O'Coire)
Beds Are Burning (feat. Moonspank)
My Best Friend's Girl
De Do Do Do, De Da Da Da
Mama Tried
Dark Hollow
All Along the Watchtower
Set 2
Handle With Care (feat. Paul Fischetti)
Brown Eyed Girl (feat. Paul Fischetti)
The Man Who Sold the World
Radio Radio
Just What I Needed
Blue Christmas
Low
Rain King
Another Brick in the Wall (Part 2)/Another One Bites the Dust [Medley] (feat. Dáithí O'Coire)
Friends in Low Places (feat. Mike Meyers)
Hey Ya
Laid (feat. Dáithí O'Coire)
With or Without You/Under Pressure/So Lonely [Medley] (feat. Dáithí O'Coire)
Alright (feat. Dáithí O'Coire)
Africa
867-5309/Jenny
Encores
Blister in the Sun
Jesse's Girl
Suspicious Minds
Don't You (Forget About Me) (feat. Dáithí O'Coire)