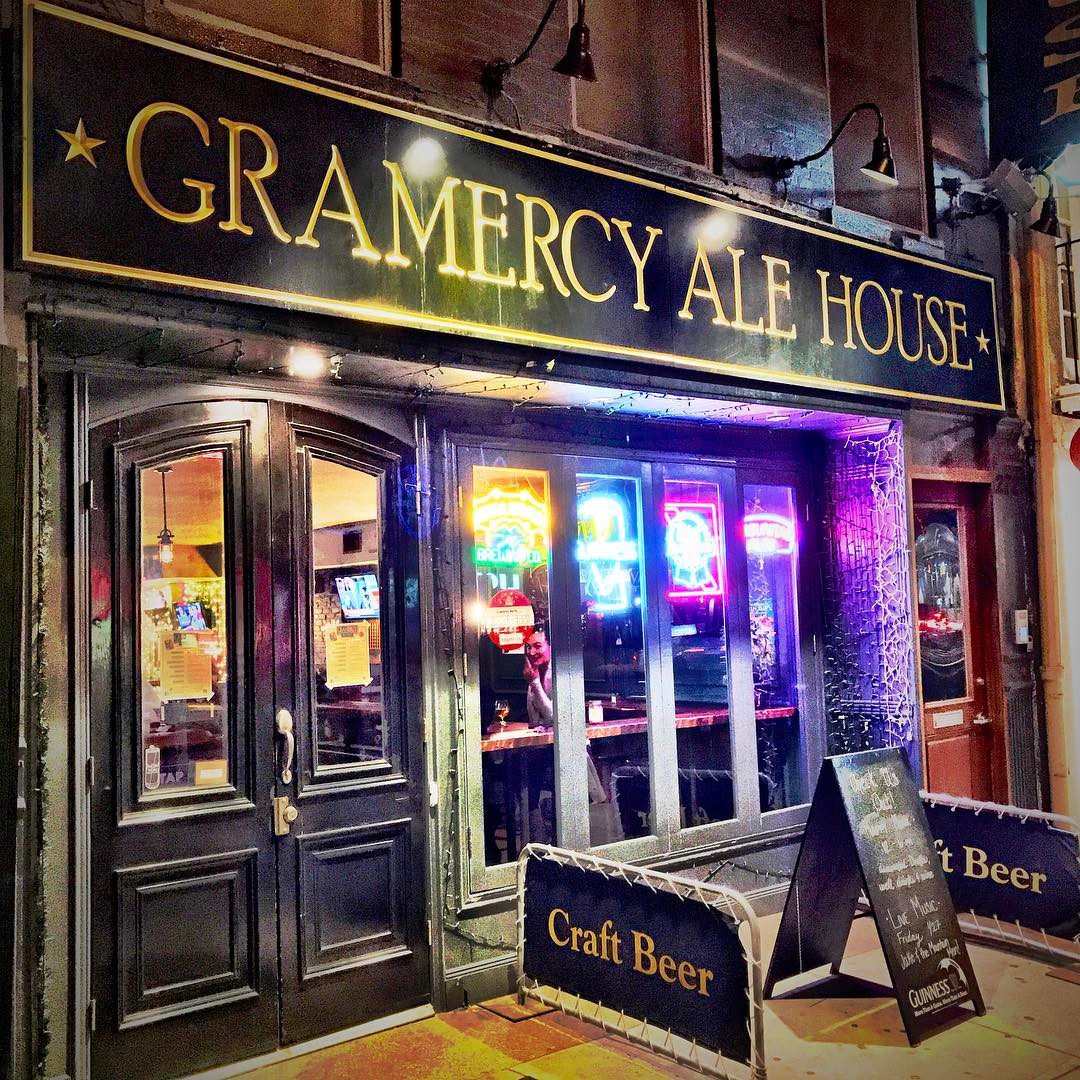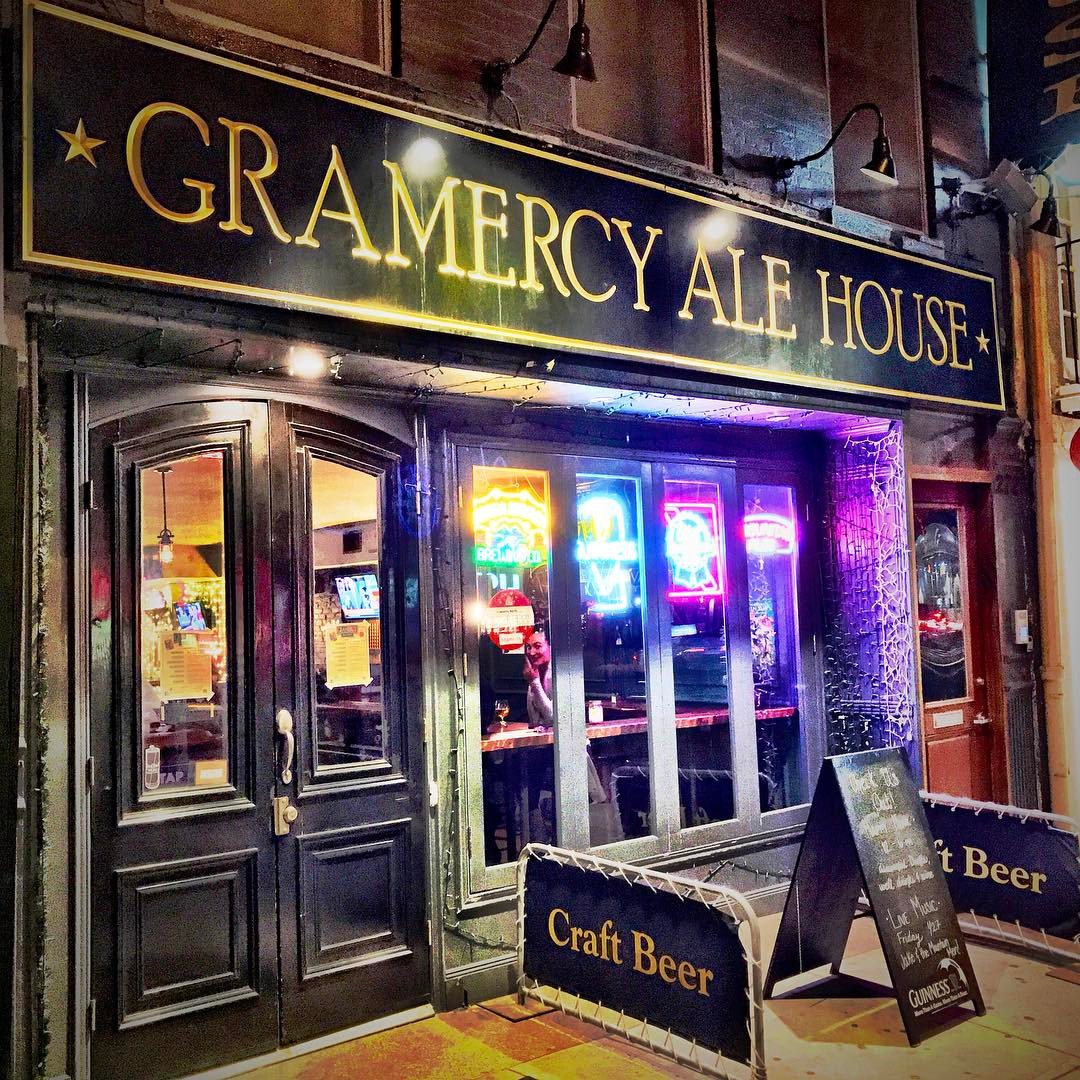 NY Firefighters Burn Center Foundation Fundraiser

5:00pm – 8:00pm

GRAMERCY ALE HOUSE
272 3rd Ave
New York, NY 10010-6313

UPDATE: Start/End times have changed: 5–8pm!

Spend happy hour with Jake And The Mountain Men in NYC, and for a good cause!

Donate $50 and get beer & house drinks between 5:30–9:00pm.
A portion of the proceeds will be donated to FDNY Burn Center in the name of Firefighter Durrell Bronko Pearsall R-4 who made supreme sacrifice on September 11th, 2001.
Special guest Chef cooking Southern style BBQ!
Just before the holidays back in November, our friends over at the Gramercy Ale House in New York City had a challenging situation on their hands: Their live music entertainment for a holiday event dropped out at the last minute. The event was intended to be a fundraiser, hoping to raise money for a family-in-need for the holidays. They did what any venue in need of awesome live music would do: They called the Jakephone.
A live show on Black Friday? Could Jake even make it into the city with thousands of frenzied consumerists road raging in their SUVs? Would the anti-consumerists dare leave their pajama-party Netflix binge-fests to get dressed and pay money just to see a cover band in a pub? Were some of us hyper-focused, borderline obsessed, with consumerism?
Probably. Who cares. Chalk that up to a heavy rotation of Peanuts holiday specials if you must.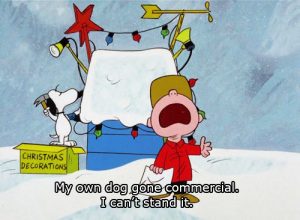 We thought it over briefly and decided to go for it; it was for a good cause, it would probably be a lot of fun, and if nobody showed up we could say we got paid for rehearsing in a cool NYC venue.
If you've had the pleasure of frequenting the establishment, you may be thinking "where the hell can they fit a live band in here?" This was Scotty's exact thought when he scouted out the place. We'd have to do it acoustic, with minimal percussion, and no effects pedals.
WHAT?! NO PEDALS?!! Yeah right; I'm using artistic license here. OF COURSE we made room for pedals! Duh. I digress…
This slideshow requires JavaScript.
Photos ©2016 Drew Podwall
Monith assembled a "light" drum kit consisting of an electronic kick drum, a home-made snare drum, and a makeshift cymbal stand with everything but the kitchen sink attached to it. Staying true to the tradition of Jake irony, it turns out that in hindsight the electronic kick drum has a larger footprint than its acoustic counterpart. Not only that, but it's a pain in the ass- the rigging of all the wires and pedals caused Monith to injure his hand just minutes before we went live.
With that minor setback aside, the band took the "stage" and tore the flippin' house down. Folks came up and sang with the band, people danced all night, folks shouted non-stop requests, drunkards stole the band's jalapeño poppers– just your typical night out in a NYC pub. We even played songs we had never rehearsed or, in some cases, ever heard before- although this is really nothing new for us. There were even a few "Jake and the Moon Men" moments when Dáithí O'Coire (Dave Kerry) from Moonspank got up and sang a few covers, and even an original tune with Jake.
The good news is that not only did we have a blast, but a normally fickle NYC crowd of (mostly) strangers begged us for more and more. After four encores, we decided to call it a night. At this point in time, most of us have young children at home that don't care how late we were up the night before when the have a pressing urge to break their fast with a heaping bowl of sugary cereal.
Our long-time friend and fan Drew Podwal made it to the show with his camera and his amazing eye. Thanks for the photos, Drew! We owe you a beer.
Set 1
Life On a Chain
No Excuses
Midnight Rider
Santeria
You Wreck Me
(What's So Funny 'Bout) Peace, Love, and Understanding
Just Like Heaven
And It Stoned Me
I Wanna Be (500 Miles) (feat. Dáithí O'Coire)
Everybody Wants to Rule the World (feat. Dáithí O'Coire)
Beds Are Burning (feat. Moonspank)
My Best Friend's Girl
De Do Do Do, De Da Da Da
Mama Tried
Dark Hollow
All Along the Watchtower
Set 2
Handle With Care (feat. Paul Fischetti)
Brown Eyed Girl (feat. Paul Fischetti)
The Man Who Sold the World
Radio Radio
Just What I Needed
Blue Christmas
Low
Rain King
Another Brick in the Wall (Part 2)/Another One Bites the Dust [Medley] (feat. Dáithí O'Coire)
Friends in Low Places (feat. Mike Meyers)
Hey Ya
Laid (feat. Dáithí O'Coire)
With or Without You/Under Pressure/So Lonely [Medley] (feat. Dáithí O'Coire)
Alright (feat. Dáithí O'Coire)
Africa
867-5309/Jenny
Encores
Blister in the Sun
Jesse's Girl
Suspicious Minds
Don't You (Forget About Me) (feat. Dáithí O'Coire)
Great Scott! Jake has returned safely to the year 2016! Thank you to those of you who traveled back in time with us to the late 1990s as we all had an opportunity re-live an historic Jake lineup and set list.
To say the show was both fun and successful would be a profound understatement. Jake owes each and every one of you a huge thanks for making it out to Tom & Jerry's, and is relieved to hear that all traversed home safely during the insane weather that finished off the evening. Attendance was at an all-time high, and spirits followed suit. Jake is not the few of us on stage, but the collection of all of us together. Thank you, everyone.
Take a peek at some photos and stop by the Bootlegs page to listen along.
And now, we send Jake to the Future!
This slideshow requires JavaScript.
Set 1
The Boys Are Back in Town
Santeria
You Wreck Me
(What's So Funny 'Bout) Peace, Love, and Understanding
Just Like Heaven
Hurts So Good
What I Am
Torn
Walking On Sunshine
Time/Breathe Reprise
All Along the Watchtower
Synchronicity II
Set 2
Shimmer
You May Be Right
Just What I Needed
Low
Revolution
Rain King
Just a Girl
These Are Days
Hit Me With Your Best Shot
Africa
Alive
Up On Cripple Creek
Brian Wilson
Blister in the Sun
Everybody Wants to Rule the World
867-5309/Jenny
Encores
Suspicious Minds
Better Man
Life On a Chain
Message in a Bottle
Jake To The Nineties: A Retroactive Rock Show

9:00 PM

Tom & Jerry's Irish House
987 Route 22
Brewster, NY 10509
(845) 278-8900

FREE ADMISSION

Get some plutonium for your DeLorean, Jake is going back in time! The late-nineties incarnation of Jake and the Mountain Men are reuniting! Come and relive the golden age of rock music with us!
Country BBQ & Food Festival

2:00–5:00pm

Stevens Memorial United Methodist Church
8 Shady Lane
South Salem, NY 10590

$5 Admission

This one is open to all ages, bring the whole family! Come for the food, stay for the music. Jake takes the stage at 2pm.
This past Saturday, Jake and the Mountain Men proudly donated their time to a worthy cause: The Kindness Over Muscular Dystrophy project is dedicated to finding a cure to Duchenne Muscular Dystrophy. This was their first annual fundraiser, and it was a huge success!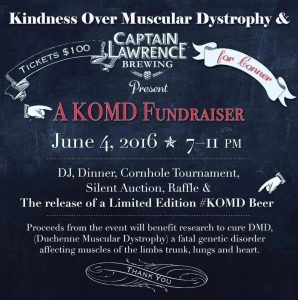 Captain Lawrence Brewing Co. hosted the event in their spacious campus in Elmsford, NY. The event featured live music from yours truly and The KOMD Band, a live DJ, dinner, cornhole tournament, silent auction, raffle, and the release of a limited edition KOMD beer.
Some noteworthy food favorites of ours included Chez Lenard (specifically Le Hot Dog Garniture Suisse), Northern Smoke, Willy Nicks, and Croton Creek Steakhouse & Wine Bar (fried Philly Cheesesteaks? Don't mind if I do!).
Parent Project Muscular Dystrophy & KOMD raised 30k in ticket sales. Tickets were $100 each and sold out a month prior to the event! If you missed the opportunity to participate there are numerous ways you can help contribute to the cause.
Members of Jake and the Mountain Men were honored to join The KOMD Band in performing Tom Petty's hit, "I Won't Back Down," in honor of the cause. Jake looks forward to returning to the Captain Lawrence campus some time in the near future. Stay tuned!
Set 1
Corduroy
867-5309/Jenny
American Girl
Hurts So Good
My Best Friend's Girl
Heart And Soul
(What's So Funny 'Bout) Peace, Love and Understanding?
Jailbreak
Pressure
Set 2
Are You Gonna Go My Way
Santeria
Dancing With Myself
I Wanna Be Sedated
Sympathy for the Devil
"Didn't you guys just play Lucy's?"
"Yeah. But they asked us to come back, so here we are!"
It's only been 5 weeks since the last Lucy's show, but we returned with a vengeance. It was a rainy night, so turnout was a bit low- but that didn't discourage us one bit.
This slideshow requires JavaScript.
Photos ©2016 John Apicelli
We'd like to give a special shout-out to Scotty Wood who did a tremendous job filling in on guitar for Brendan. We picked up some of Scotty's favorite tunes, and they went over really well!
Set 1
Take It Easy
Breathe
You Really Got Me
You Wreck Me
Corduroy
No Excuses
Wish You Were Here
Revolution
Lady Picture Show
Today
Say It Ain't So
Just What I Needed
Surrender
Set 2
Ain't Talkin' 'Bout Love
Purple Rain
Santeria
Vasoline
Good Times Bad Times
Sex On Fire
Love Shack
Rebel Yell
Possum Kingdom
Sympathy for the Devil
Creep
Just Like Heaven
Billie Jean
Under Pressure
Highway to Hell
Scroll Up